2009 - 2011 RX8 Gauge Pod - Finishing The Pod
Page 4 of 9
Finished Pod
As long as you took your time, and spent the majority of it measuring, you should be lucky enough to end up with a nicely fabbed product.  The cut pod should now match the length of the speaker grill, and the front of the pod should line up exactly with the grill.  You will notice that my pod is a bit longer at the top, which is fine since the cups that hold the gauge mold that far back.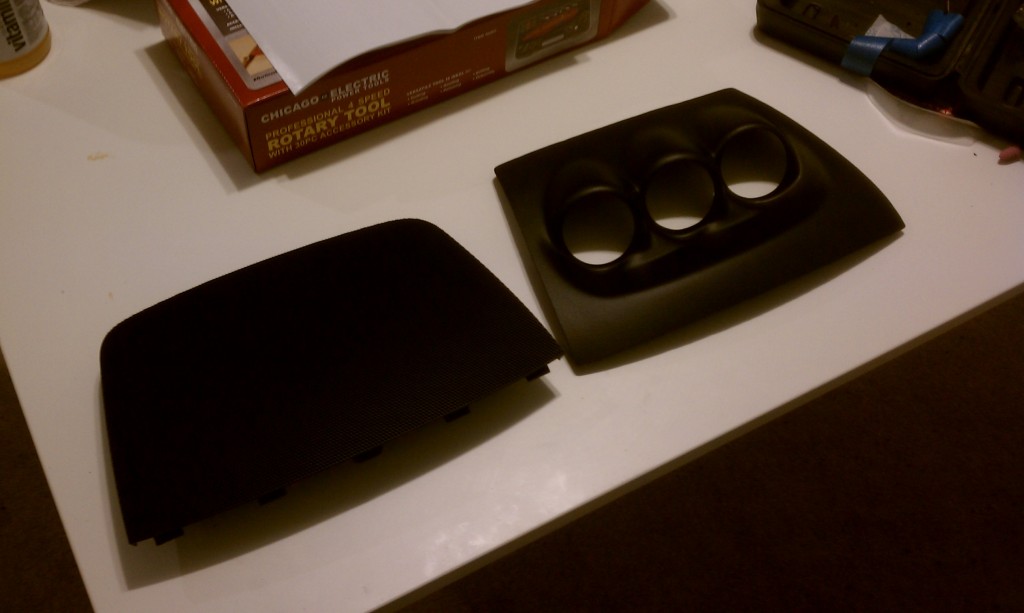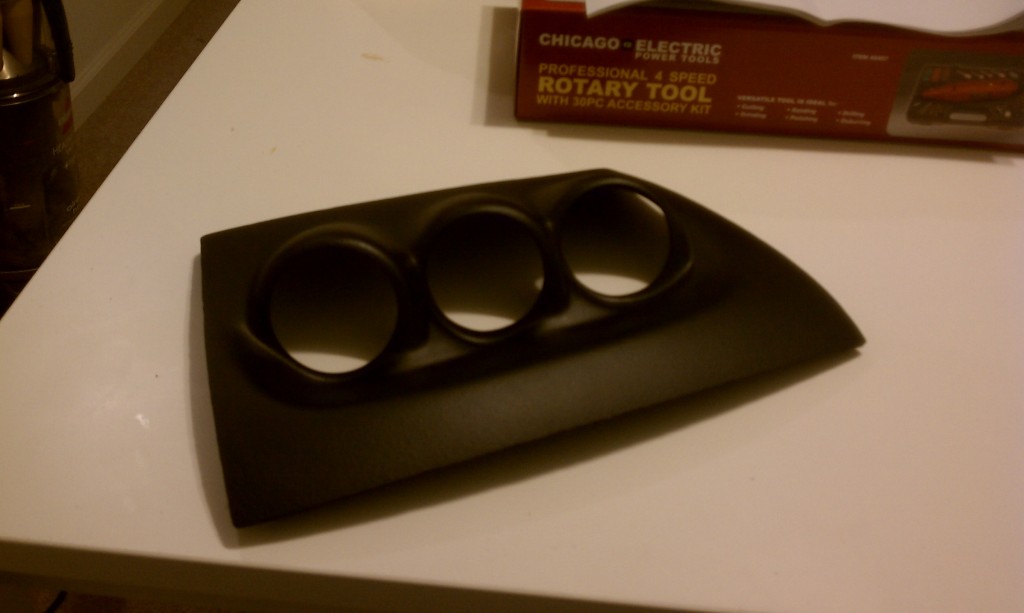 Cutting The Speaker Grill
My initial intent was to take the pod the way it was, and some how pin it down to the dash with velcro or something stronger, however, it quickly became apparent that due to the shape and material of the plastic, it wouldn't be possible, or very safe.  Unfortunately I didn't take pictures of this process, but what I did was slowly start cutting the grill from the middle outward.  Again, checking the fitment by placing the pod on top of the grill from time to time, I kept cutting until all I was left with was the outer perimeter of the grill, with the posts that clip into the dashboard intact.
The next step from here was to line the entire bottom of the pod and grill with the silicone.  Then, once fitted, I used 4 plastic clamps to secure the two together while they dried overnight.  This made a very strong bond, and added some nice heft to the entire pod, and made it so that it seamlessly fit onto the dash.