RX8 Stereo Display Override - Connecting To The Stereo
Page 4 of 4
Connecting To The Stereo
Now that you have your OBD2 cable ready, we are ready to hook it up to our stereo. The wiring MUST MATCH the following:

-- OBD2 -- || -- Radio --
Black || 1W
Black || 1T
Red || 1R
Red || 1B
Orange || 1O
Purple || 1Q

Note: You will see that the Red and the Black wires go to two locations. You want to use whatever method you can to do this! What I did was took a wire Tap and added an extra wire to the red and black.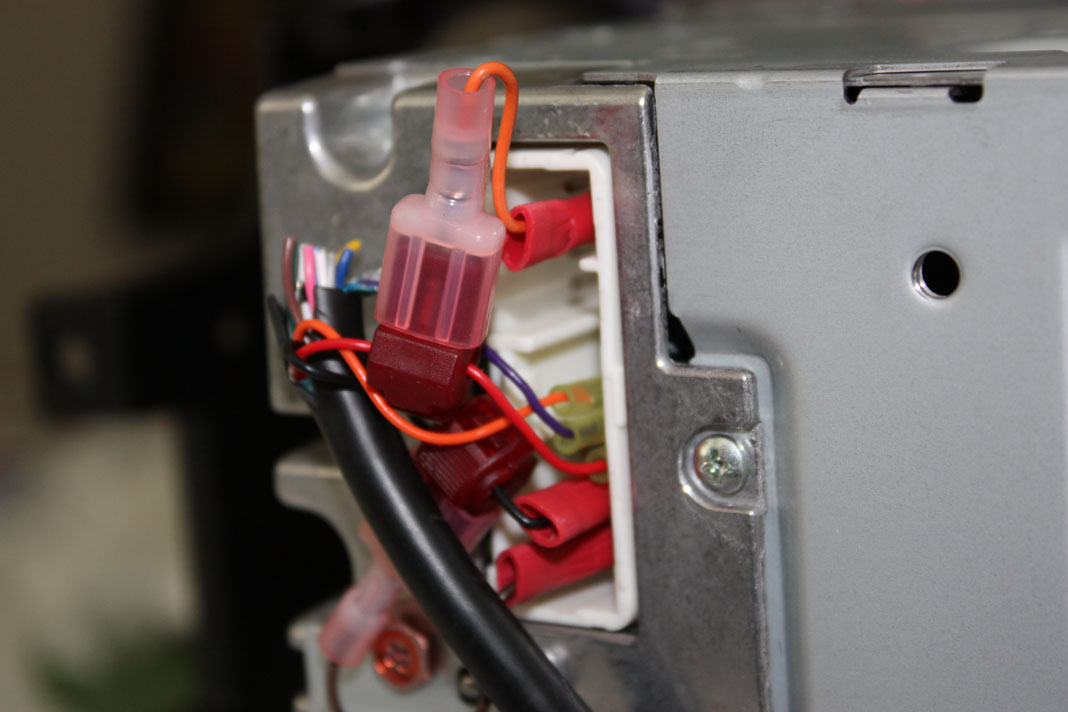 Once you are done, plug it into your OBD2 port. You will hear the cd drive make some noise, as this is a normal startup noise after being unplugged. If you do not hear the noise, make sure that your ground and power are properly connected. If all is well, turn your car to ACC and you should see the clock pop up. Set your clock, then turn the ignition back to "off", and remove the cable. Now turn the car to the "ON" position, and you should now have your clock and your temp display!!